Regional Manager - CARTIER
Matthew has extensive experience in the luxury goods industry. His adaptability with clients has left him to excel in his field. He has been a leader amongst his peers and deeply admired by his team. He exhibits the highest professionalism with his clients while building trustworthy relationships. His incredible attitude and knowledge has contributed to his success. in my 16 years at Cartier I have never seen anyone go above and beyond has he does.
Owner / Award Winning Wedding & Event planner - DESIGNED DREAM
This year I got a chance to work closely with Matthew Davignon at the number of weddings, where he custom made amazing, stylish, high-quality suits for the grooms and groomsmen, as well as fathers of the brides and grooms and I must say, that I was impressed. The attention to details, outstanding taste and ability to make great styling recommendations to my clients had a huge effect on the success of the weddings, that we did together!
Matthew has amazing interpersonal skills and will get along with any type of people, which is such a great asset to his talent at what he does. His passion and willingness to go above and beyond for the client make a big different for us planners and I would be happy to refer him to my future clients again and again!
Above all, the personal touch that Matthew adds to each wedding is that he comes to the getting ready location of the groom and helps the groom and the groomsmen with the styling!
Thank you Matthew for taking such a great care of my clients, you are a true pleasure to be working with!! :)
Senior Concierge - ST-JAMES HOTEL
10 years ago, a movement behind the window of a men's tailor shop caught my attention on my way to work. through the glass I saw a moving silhouette that was so strong, so timeless, I instinctively walked in. That is when I met Matthew Davignon. His double breasted black suit was like no other and the ease in which he was supporting it was uncommon, to say the least. I remember saying to myself "he just might be the best dressed man in the city,( if not of the past three decades) ". When I later found that the sartorial "Tour de force" he was wearing was his creation, I knew then and now we had to work together. This collaboration led me to discover his exceptional craftsmanship, his profound knowledge of tailoring, but most of all, his bold and uncompromising vision of what style and elegance is, was and should be.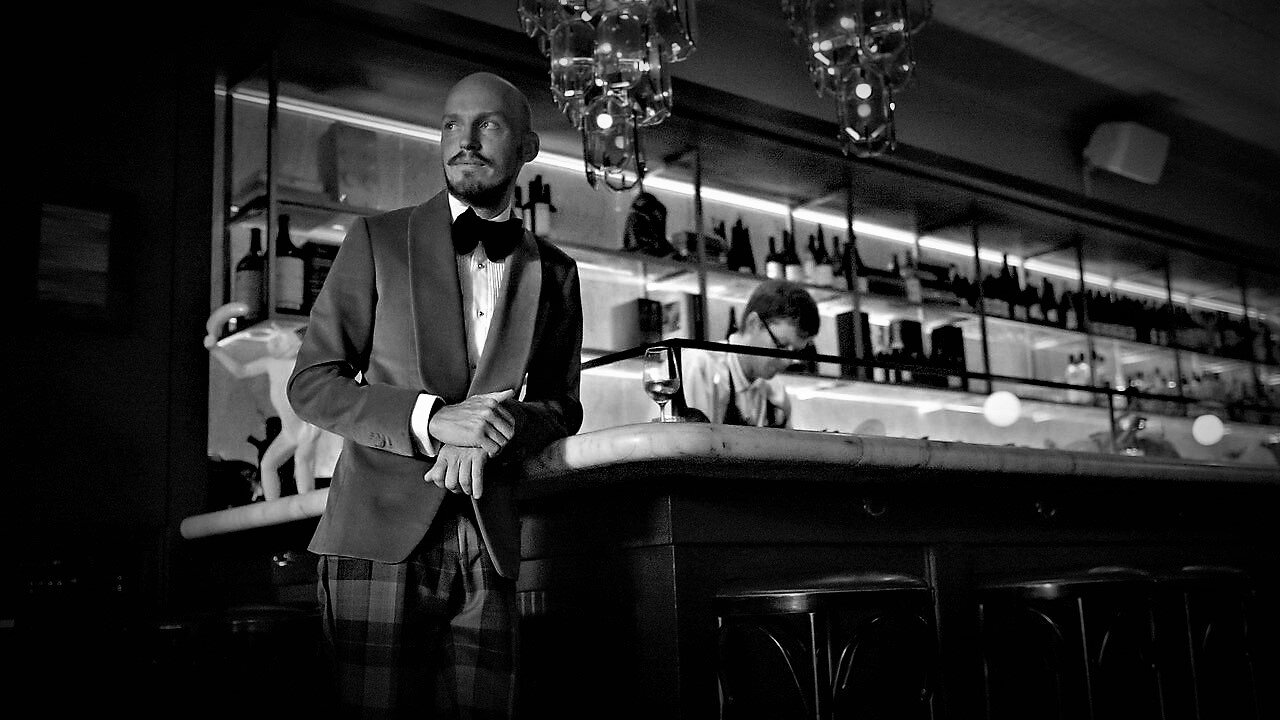 Celebrity Chef Brandon Olsen
Owner & Chef - LA BANANE Restaurant - CXBO Chocolates - MANRAY BAR - BRANDO'S Fried Chicken
Please, if you're looking for a bespoke suit Matthew is your tailor. From the moment he shakes your hand, to listening to you ideas, needs and wants, to seeing your suit coming to life. Matthew does it all! I have never felt so comfortable in suit, until I put on the suit he made for me. He has an eye for design and knows how to make you look great! Matthew will be my tailor for all my suits needs. Thank you for making a beautiful piece of work.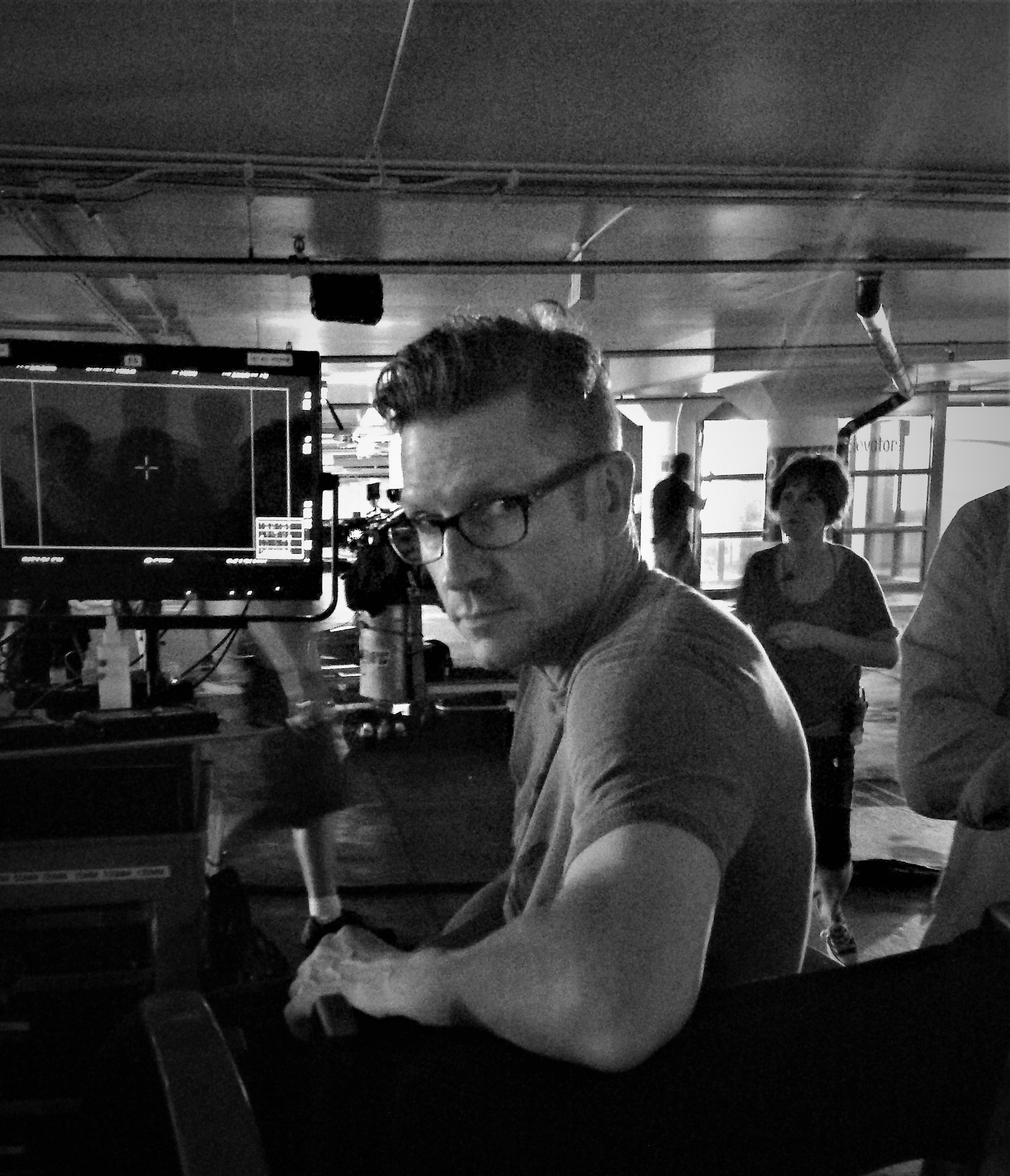 MOVIE DIRECTOR
My first properly cut suit. Matthew arrived at my home and walked me through the process. He took very precise measurements and guided me through style selection, fabrics, buttons, linings, everything. It was a fascinating and thoroughly enjoyable experience. The finished suit exceeded my expectations. Perfectly tailored, it fit like no suit I'd ever owned. A work of art. Matthew threw in a beautiful seven fold tie because that's the sort of guy he is. A bucket list experience all around.
I had a wonderful experience with Matthew. His work and attention to detail is peerless. I was impressed by his style, design and flexibility in helping me with a suit for my wedding. He is a pleasure to work with and his professionalism, communication and confidence helped tremendously. His design, material quality and sourcing are unparalleled value.
I look forward to working with him again soon.
Freelance writer / Editor - Writing Professional
I've known Matthew since i was an editor at EnRoute magazine. He was initially my husband's sartorial advisor advancing his wardrobe and counseling him in made-to-measure. I was impressed immensely from the very beginning with Matthew's knowledge and passion of all things sartorial. He later became my collaborator when I wrote articles on men's suiting. He is still today my go-to when I have a question about men's luxury suiting and menswear style.
VP of European Sales - PRIVATE JET MANUFACTURER
In a world saturated with the average and mundane, The art resides in the mastery of making things incredible and having the ability of surpassing them. Matthew is a true master at guiding you in the adventure of realizing your Sartorial image. In my case our relationship has begun 12 years ago when I was concluding my graduate degree and we immediately bounded over conversations on menswear and the etiquette that this sartorial world requires. even now, with my position this voyage with Matthew continues....
Golf course Superintendent - NATIONAL GOLF CLUB OF CANADA
Owner - ZSUZSI PAL PHOTOGRPAHY
Right from our first meeting, I knew that I'd be in good hands. I have to admit I thought the process would be daunting with so many options available but Matthew's vision and professionalism set my mind at ease. I left our meeting practically drooling over the options that I could choose from. I knew that I wanted to have a classic tuxedo with a bit of surprise and style. We decided on a midnight blue mohair fabric with no shine and a black satin lapel and a colorful floral lining. The effect of the flat material with the shiny satin was amazing. The final product was like nothing I had ever worn before. The fabric, tailoring, and detailing are second to none. It was truly an amazing experience I will never forget and he has himself a customer for life in me.
Account Director - JOHN ST. AGENCY
I hired Matthew on a design project. I cannot express enough what a difference he made in making this something extraordinary and very special to me. he opened my eyes to incredible design possibilities that i would not have even imagine possible. he was a sounding board for all thoughts and ideas and he provided thoughtful feedback and solutions to make the complex decisions easy. the inspiration and guidance he provided truly took the details to the next level. I am overwhelmed with joy at the end result. he's a true partner who's passion and dedication shines through everything he invests himself in as if it's his own. his vision and expertise are undeniably apparent and was an absolute dream to collaborate with.
ACTOR
I can't recommend Matthew's services enough. With grace and patience he took me through every step in designing my suit and helped to guide me to make smart choices to make my suit look the best. Every part of the suit was carefully sourced and top quality. Most importantly, as someone who is far more comfortable in a t-shirt and jeans, Matthew was very welcoming and excited to answer all my questions about all aspects of the suit making process. A passionate artist and a true professional.
Dave Thornhill & Amanda Hsueh
Creative Director - MOSAIC NORTH AMERICA
Head of Consumer Marketing - GOOGLE CANADA
Matthew helped me and my groomsmen design suits for my wedding. I'm totally lost when it comes to these kind of things, and not comfortable in these environments at all, but his incredible knowledge, expertise, and warm, friendly demeanor made the whole experience really easy. The suits turned out great. And Matthew is one of those people you just love to talk with and spend time around, so it made the process really fun. You can tell he truly loves what he does and brings incredible knowledge and expertise to the table. I'd recommend him to anyone looking for a high-end design vision for their clothing style.
Associate Creative Director - BBDO
Matthew was an absolute pleasure to work with. I haven't had great luck with suits in general, but Matthew's passion for his craft is rivaled only by his love for people. He totally put me at ease and I ended up with a suit that actually fit me properly for the first time in my life. I'll never go back to the rack because of my experience with Davignon. Thank you Matthew for making me look and feel like so great.
VP Institutional Sales CFA - RJO'BRIEN & ASSOCIATES
I was fortunate enough to have met Matthew about 12 years ago. Needless to say - this will be confirmed by anyone who knows him - his style and personality made me feel like we had been friends for years. His fashion sense has not only helped me forge a distinguished image for myself, but has pushed my sartorial boundaries in ways I would have never considered otherwise. Despite him living in another city, I still seek his counsel when looking to make a new "clothing acquisition". I believe there is no greater testament to Matthew's ability than the fact I have introduced him to countless friends over the years and they have all come back with nothing but praise and positive feedback . His passion for his work has made him a success to this day and will continue to drive his success going forward.
Contracts Manager - WSP
When I started planning for a company change in 2018, I realized that my existing suit selection was poor. I reached out to Matthew who kindly assessed my wardrobe, offered some constructive selections, then fitted me for a suit to match my style. The resulting suit was (and is) show-stopping. I credit the suit with improving my sense of presence, and after six months of moderate use am happy to report that it has lost none of its appeal. Prior to this I was modifying off-the-rack suits, and can safely say that Davignon clothing has ruined department stores for me. Looking forward to returning for a grey / charcoal suit!